Main Index
Random Page
Featured Topic
Affiliated Site
External Link
News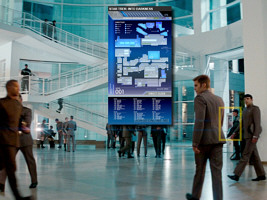 Update to the article on Starfleet Buildings in San Francisco: In the alternate timeline, Starfleet Headquarters (or at least a part thereof) is apparently located in the city center of San Francisco, adjacent to 2nd Street. Thanks to Alexander for the hint!
Added two game reviews by Andrew Friden: Star Trek Armada II and Star Trek: Starfleet Command III.
Jörg and I have compiled an all-new article on the Bajoran subimpulse raider and its redresses. Variations of this small ship (originally from DS9: "The Siege") appeared in all four modern Star Trek series, as a physical model and as CGI.
We discovered that a Star Trek miniature that we already wrote a lot about had a past life in the Disney series Earth Star Voyager from 1988.