Main Index
Random Page
Featured Topic
Affiliated Site
External Link
News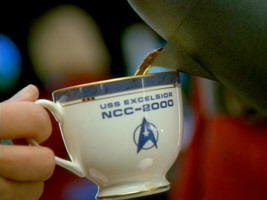 Here are my first two Voyager season 3 reviews: "Flashback" and "The Chute".
Update of the Links page. Once again, I had to remove more dead links than I could add new ones.
I conclude my Voyager season 2 reviews with "Resolutions" and "Basics I/II".
The first HD screen caps of the Enterprise-A in "Star Trek Beyond" are available. We can also recognize a second new ship (whose possible back story would be just speculation at the moment), plus many shuttles: Abramsverse Federation Ship Classes.