EAS Today
EditorialEAS @ TwitterEAS UpdatesEAS Random Page & ImageEAS CommentsEAS @ FacebookEAS @ Deviantart
The latest posts and comments on this site and on the social media pages of EAS. See Trek Feeds for feeds from other important sites.
25th Anniversary of EAS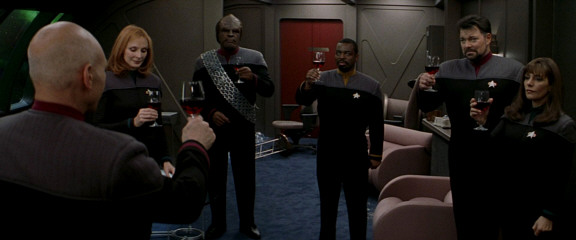 The world of Star Trek was a very different one in the mid-1990's, a full generation of fans ago. I will always remember this as the one and only Golden Age, although after the end of TNG "only" two series, DS9 and Voyager, were on the air at the same time. I had to wait for the episodes at least half a year until they were released on VHS, but it didn't feel like I was left behind. It was a great time to be a Trek fan, especially if you were a nerd. The emerging internet was populated by tech-savvy people like me, who were sitting in front of bulky CRT monitors and were more or less patiently waiting for their downloads to complete. I personally had the advantage of a much faster connection at my university, but generally video streaming and most of the bandwidth-consuming pastimes of today were still a dream in the age of the 28.8 kBit/s modem. Every byte of data we could obtain was somehow precious. Smartphones or social networks would not exist until a decade later. Yet, information on Star Trek was relatively easy to come by if Altavista was your friend. While the studio and the network still mostly relied on traditional communication channels, plenty of fan websites provided pictures, episode reviews, production news and links to other sites. Star Trek in Sound and Vision, Sector 0-0-1, The STArchive, Maximum Defiant, Star Trek: The Next Generation and Mr. Video Productions were among my early favorites.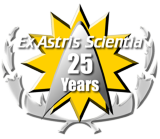 Following the previews and the speculation on the upcoming feature film "Star Trek: First Contact" and particularly the evolution of the Enterprise-E design in 1996 was my probably most impactful early internet experience. My real-life friends and I used to look up the news almost every day. This arguably fueled our anticipation of a new movie like never before and never again. Then "First Contact" was released, and we loved it! And that was just the start of the madness. It may be hard to believe in the digital age, but after purchasing the VHS cassette, my friend Thorsten and I knelt in front of TV, freeze-framed the movie and tried to sketch up the new ships with pencil and paper. After discussing the ship classes from "First Contact" and other technical issues with other fans in newsgroups and forums, some time in 1997 I felt like sharing my Trek knowledge and creating my own site. Incidentally, I had just started a job as a research assistant in the field of microelectronics. I argued that our university institute shouldn't be the last one without a website, and so my professor assigned the task to me. I began to learn a bit of HTML, or rather how to use the WYSIWYG editor Microsoft Frontpage, so I could kill two birds with one stone.
On 21 January 1998, I uploaded an effectively nameless site "Star Trek - by Bernd Schneider" to the university server - actually to an obscure sub-directory of the new institute website so it wouldn't raise too much unwanted attention. This initial version of the site consisted of pictures of six starships designed by me, a review of the Enterprise-E model (which I had bought in the NASM shop on a trip to an electronic devices conference in Washington D.C.), an outline of my later time travel analysis, a short list of inconsistencies (not even including the Klingon foreheads) and a few jokes. There were 43 files with a total size of 314 kilobytes.
Read the rest of the story: 25th Anniversary of EAS.
Bernd Schneider

By clicking above, you agree that Twitter runs scripts to track you. All other methods to embed tweets have been disabled by Twitter. If this widget shows "Nothing to see here", it is Twitter's fault, not mine.

































Important notice Part of the above feeds, videos and galleries are not under the control of the EAS webmaster. EAS is neither responsible for the correctness and legality, nor for the safety and correct display of the external content. In order to preserve the visitors' privacy, EAS does not include any kind of "social plug-ins" anywhere, the only exception being the above gallery and video players.