Updates
DecemberNovemberOctoberSeptemberAugustJulyJuneMayAprilMarchFebruaryJanuary
Random Update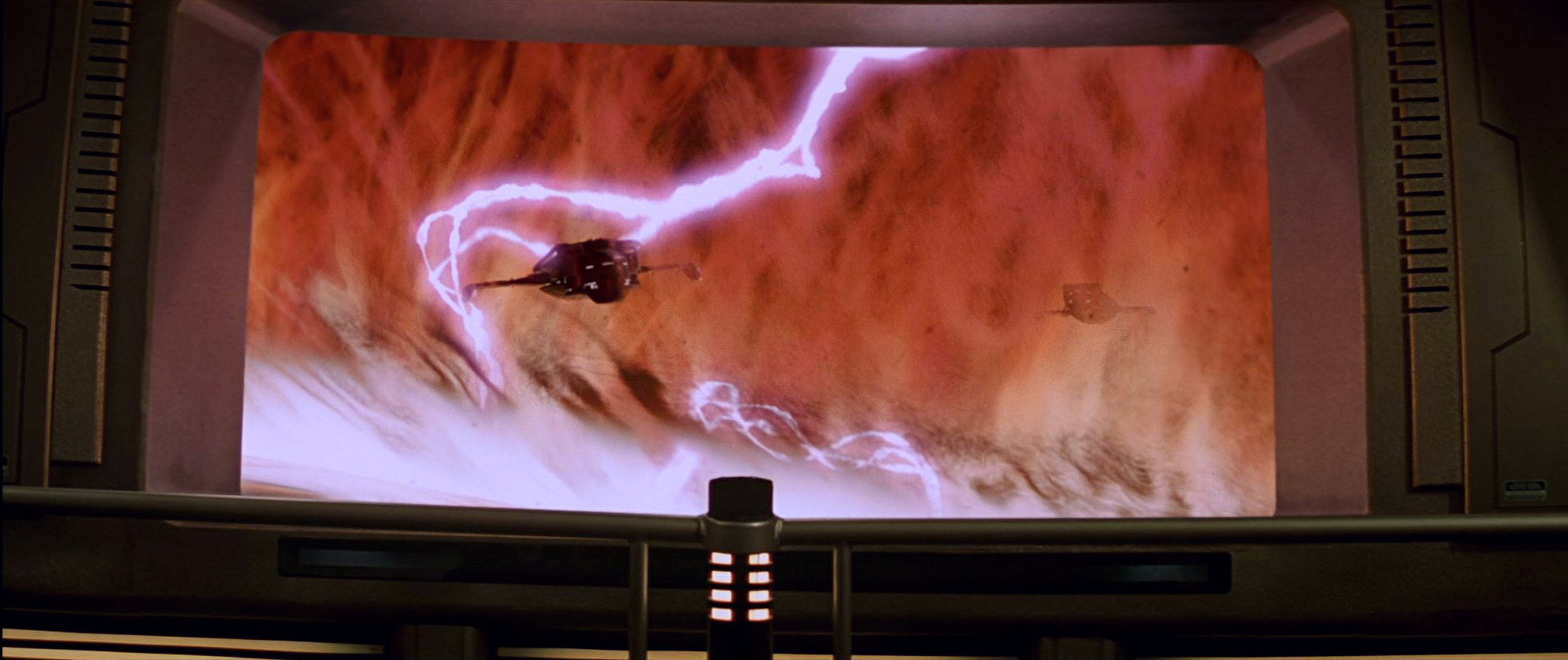 Civilian Federation Ship Classes
whorfin-generations.jpg, 1900x800 pixels

Pages with Recent Changes
June
There are many new HD screen caps and other updates in existing articles, such as Re-Used Props - Decoration, Re-Used Props - Various Objects and Uniform & Rank Inconsistencies. Also, find four new lamps in our ever-growing list.
May
Jörg's old article with Observations in TNG: "Ménage ā Troi" has been reworked and supplemented with many new findings.
Many new HD screen caps and other updates in several articles, such as Variations of the Type-7 Shuttle, Variations of the Type-15 Shuttle, Spotting the Ships from the Star Fleet Technical Manual, Re-Used Starship Interiors.
The ship designs from Picard season 3 are in the Starship Database now: Starfleet Ship Classes A-K, Starfleet Ship Classes L-Z, Other Starfleet Ship Classes, Civilian Federation Ship Classes, Federation Shuttlecraft, Federation Space Stations, Dominion and Allied Ship Classes, Borg Ship Classes.
Added many items and many pictures to Jörg's old article with Observations in TNG: "Sarek".
There are several new items in the two lists of Commercially Available Lighting in Star Trek and Commercially Available Chairs in Star Trek. Thanks to Eno!
Here is another SID Rebirth story by Travis Anderson: Inside Job. A governmental crisis has overtaken the Federation. Can the democratic order survive? Does anyone still want it to?
Here is a new ranking: 10 Actors with the Most Star Trek Roles. There are also updates and new screen caps in many articles, such as Re-Uses of the New York Streets Set.
April
Several more articles have been improved with new HD screen caps, such as Consoles by Modern Props in Star Trek, Consoles Built for Star Trek, Re-Used Building Interiors or Re-Used Props - Other Weapons. There are also the usual updates with facts from recent episodes.
The exciting and emotional series finale PIC: "The Last Generation" has everything we would have expected from it. Nothing less and nothing more. It was great to see the TNG crew in action one last time. Yet, some aspects of the story leave a bitter aftertaste.
Here is a brief comment on the Strange New Worlds season 2 trailer and on the Section 31 movie announcement.
PIC: "Vox" is overshadowed by the sudden appearance of a different enemy and by an over-the-top threat that makes everything that has happened so far sort of futile in hindsight. The episode is thrilling, but mostly because the stakes are so ridiculously high. The fat memberberries are not my taste.
New in the Starship Database: Prodigy Starfleet & Federation Ship Classes. Please let me know in the page comments if I forgot something.
After two middling episodes, PIC: "Surrender" is a glorious return to form - thrilling from the first to the last minute and with some wonderful humor despite the dramatic events. Read my review.
Another old page revamped with more and better screen caps: Re-Used Props - Furniture. Also, there are several small updates related to the latest Picard episodes, as usual.
March
My review of PIC: "Dominion". The episode excels with the revelation of Vadic's back story and profits from outstanding performances. On the downside, there are huge plot holes and dumb twists in the story, making this the weakest episode of a so far very good season.
Also, read my thoughts on the new series Starfleet Academy.
Here is my review of PIC: "The Bounty". This is the most eventful episode of the season so far. It comes with wonderfully sentimental moments but also with problematic story developments.
If any proof was still missing, the excitement is back and persists in Star Trek. Read my review of PIC: "Imposters", which includes a few critical notes, though.
Now in the Starship Database: Prodigy Alien Ship Classes. The Federation and Starfleet vessels from the series are in work, but it will still take a while.
PIC: "No Win Scenario" has only minor flaws. It may be the best episode of the series so far, and perhaps the best live-action Star Trek in the past 18 years.
The page on Re-Used Beam Weapons has been completely reworked: more and better screen caps, chronological order, some fixed errors. Also, find facts from "Seventeen Seconds" in articles, such as Classical Music in Star Trek or Re-Uses of Freezer Spacers.
I am overall pleased with PIC: "Seventeen Seconds". It is suspenseful and meaningful. Unlike in last week's episode, the story really moves on. It features more versatile character scenes besides lots of action, although it still suffers from some problems that seem to be inherent to the season.
February
My review of PIC: "Disengage". This episode is a mixed bag. The TOS movie cues are gone, the darkness remains. It is clear that Captain Shaw is meant to grow as a character, whereas the currently nicest thing I can say about Jack Crusher is that he is, well, someone's son. There is quite some action but also a couple of scenes that don't seem to move forward at all.
References from PIC: "The Next Generation" can be found in several articles now, such as The Evolution of the Starfleet Medical Emblem. There are also well over a hundred improved screen caps (HD where available) in galleries, such as Alpha and Beta Quadrant Emblems A-K. This is an ongoing process.
Here is my review of PIC: "The Next Generation". The first episode of the hyped third season presents a well constructed and enjoyable story with old and new heroes that we care for and can relate to. It would have been still better without several inappropriate character, design and style choices.
No big news today, but several smaller updates. There are still more Observations in TNG: "The Most Toys" (which is now the longest article in the series). There are several new links. Also, I have redesigned the tags for Disocvery, Abrams movies, animated Trek and remastered Trek. They don't look like buttons any longer, and the apparently offensive word "REBOOT" is gone.
January
After DIS season 2, Klingons have been strangely absent from live-action Star Trek. Fans are wondering what they will look like once they reappear. We know that Worf will still be Worf. Regarding other Klingons, a new article discusses four options.
Dozens of new entries in the article with Observations in TNG: "The Most Toys". Keep watching Jörg's Twitter account, where he is currently posting the rest.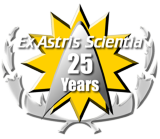 On this day 25 years ago, I first uploaded a website to the university server that consisted of 43 files with a total size of 314 kilobytes. The foundation was laid to the massive site that EAS is today. Read the whole story and my message to the visitors.
The heavily illustrated sixth story in Travis Anderson's SID Rebirth series is titled Crusade.
Several new observations in the article with Observations in TNG: "Hollow Pursuits". Check out Jörg's Twitter account, where he is posting new stuff every day.
All alien ships from season 3 of Lower Decks are now in the Starship Database: Lower Decks Alien Ship Classes.
Here is the next story in Travis Anderson's SID Rebirth series: Ascendancy.
Happy New Year 2023!
I have supplemented many articles with new facts from PRO: "Supernova I/II", such as Locating Starfleet Buildings in San Francisco, The Evolution of the Federation Flag, The Emblem of Starfleet Command and Time Travel in Star Trek: Prodigy (PRO).