Disqus Commenting Rules
These rules apply specifically to the embedded Disqus commenting system at EAS. For general terms and conditions of EAS, please refer to the Legal Terms.
Disclaimers
Any visitor to EAS may leave comments on a page, by going to the bottom of that page and enabling Disqus with the button "Activate/hide comments". The Disqus script may include user or IP tracking, which are not under the control of EAS.
EAS requires no registration or authentication from visitors to comment, but it is possible that Disqus asks for e-mail verification.
Rules
Don't spam. Spam is deleted and spammers are banned without further notice.
Porn or graphic violence is not allowed and will be deleted.
Hate speech is not tolerated. Offenders will be warned or, in extreme cases, banned immediately.
Posts with political and/or satirical messages are only allowed if directly related to the topic of the page.
Moderate swearing is okay.
Respect other people. Criticizing their views is okay, ad-hominem arguments and namecalling are not.
Please stay on topic. You may want to move to another page if the focus of a discussion shifts.
Further Resources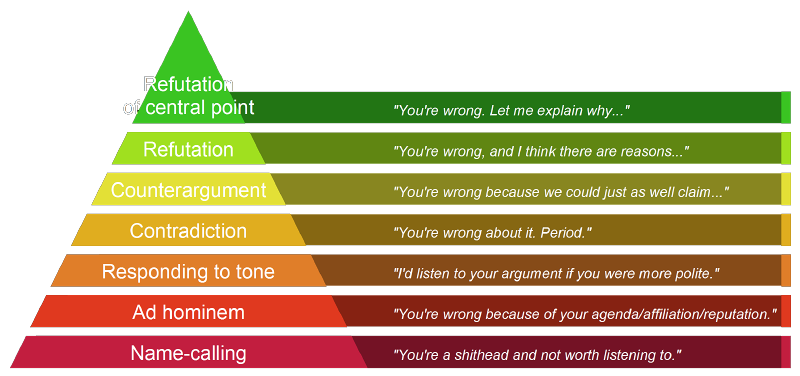 The hierarchy of disagreement, according to Paul Graham
The "Ten Commandments of Logic"
See Also