Updates
DecemberNovemberOctoberSeptemberAugustJulyJuneMayAprilMarchFebruaryJanuary
Random New or Updated Page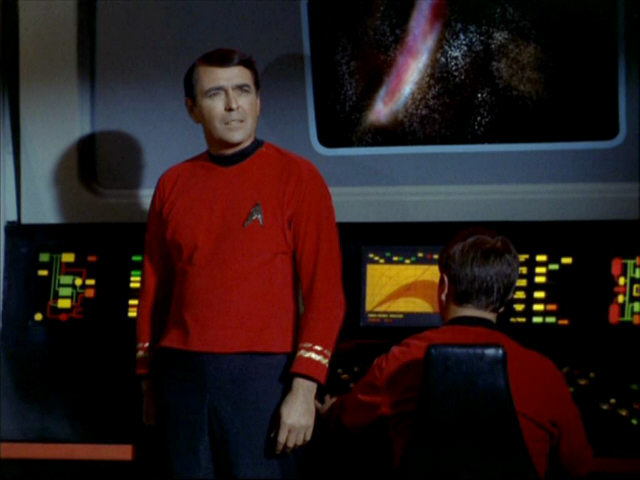 Observations in TNG: "Relics"
19g-thedevilinthedark.jpg, 640x480 pixels

Pages with Any Recent Changes
February
I have reviewed two more Voyager season 3 episodes, "Blood Fever" and "Unity".
I have added information about the corrections in the Netflix HD versions of the following TNG episodes: "The Vengeance Factor", "Brothers", "Imaginary Friend", "Relics". These changes are highlighted in the articles.
You can now find the TNG-R: "Relics" HD screen caps at TrekCore. See our article on the episode.
Regarding the alleged Klingons on the leaked photo from the Star Trek Discovery set, I will further comment on it once I have an official confirmation.
As a further step to improve the usability of this site, I edited the intra-page navigation bars that can be found on many pages. This could have been done with a few easy CSS edits if Frontpage hadn't left a huge amount of garbage in the code (such as line break tags with links on them) that took me hundreds of search-and-replace passes until they were clean.
Read my review of Hive, the third volume of the Star Trek Graphic Novel Collection (please scroll down).
Travis Anderson continues the story of Tom Riker in Course Correction. Tom Riker is drawn into a Maquis web as Chakotay recruits Riker on Kalita's recommendation. The task? To infiltrate and eliminate a Cardassian base located within the Demilitarized Zone. In doing so, the Maquis provide Riker with a crisis of conscience.
Here is the review of the second volume of the Star Trek Graphic Novel Collection: Harlan Ellison's The City on the Edge of Forever - The Original Teleplay (please scroll down). Now with pictures.
See wonderful new renders of the Kestrel class by Jan Seebald in the Starfleet Museum.
I am going to review some graphic novels, and in particular issues of the Star Trek Graphic Novel Collection. The review of the first volume, Countdown, is up.
January
As the new Star Trek series begins production in Toronto, CBS Television releases a teaser video and reveals a new logo for Discovery. The launch date of the series is still unknown after it had been postponed one more time.
A new Enterprise-D interior by BobyE: stellar cartography from "Star Trek Generations".
Travis Anderson's latest story is titled Decisions. Tom Riker faces new challenges and new choices aboard the USS Gandhi. After eight years alone on Nervala IV, what will he do now that he's surrounded by the crew of a starship? How will he differentiate himself from William Riker? One thing is for certain, it won't be by playing it safe.
CBS reports that James Frain will play Spock's father Sarek on Star Trek Discovery. The shooting for Discovery will begin on January 24. The release date in May, however, appears to be uncertain. CBS announced that "if it's best for the show", the launch date will be "flexible".
Two more Voyager season 3 reviews: "Alter Ego" and "Coda".
Here are my reviews of two more Voyager season 3 episodes, "Macrocosm" and "Fair Trade".
Happy New Year 2017!
Cuddly puppies, standing on the Enterprise at warp and planetary spring cleaning! Here are our Observations in TNG: "True Q" in SD and HD screen caps.