Updates
December - November - October - September - August - July - June - May - April - March - February - January
Random New or Updated Page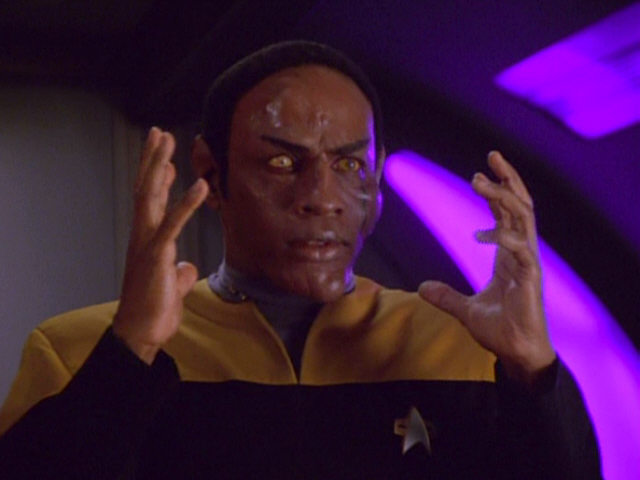 VOY Season 2
tuvok-coldfire.jpg, 640x480 pixels

Pages with Any Recent Changes
February
According to startrek.com, Bryan Fuller is the co-creator of the new Star Trek TV series, working together with Alex Kurtzman. Fuller's credits as a teleplay writer include Star Trek: Deep Space Nine and Star Trek Voyager. He has been pushing for a new Star Trek TV series for a couple of years, saying that he "would love to take it back to its origin".
January
Two more Voyager season 2 reviews. Here are "Maneuvers" and "Resistance".
Read my review of "The Holiest Thing", the recently released episode of Star Trek New Voyages.
Here are two new Voyager season 2 reviews, of "Tattoo" and "Cold Fire".
Happy New Year 2016!
I am pleased to announce that the conversion of all pages to basic CSS/HTML4 is finished, although a lot of work is still necessary to optimize the CSS for all devices and browsers. The last converted batch consisted of the Observations articles, for which I found a solution to render them on a 640 pixels wide screen without horizontal scrolling (and hopefully without squinting as well).