Main Index
Random Page
Featured Topic
Affiliated Site
External Link
News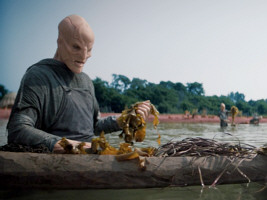 New Poll with an old question: Which is the best Star Trek?
Here is my review of the third Short Treks episode, "The Brightest Star". The setting for the origin story about Saru is very clichéd, but I like how the spirit of Star Trek is palpable in this short episode.
In an all-new article, we have a look at The Evolution of the Starfleet Medical Emblem with all shape and color variations that ever appeared. Research: Jörg Hillebrand, illustrations: Brad Wilder.
We just couldn't resist taking on the second alien logo that comes in countless variations. Here is our exhaustive article on The Evolution of the Romulan Emblem that covers all Romulan logos that could ever be seen and for which Jörg created as many as 30 highly detailed illustrations.