Main Index
Random Page
Featured Topic
Affiliated Site
External Link
News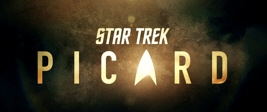 The new series with Sir Patrick Stewart has an official title. It's Star Trek: Picard!
Just a quick note that I have made the feedback form operational again (without confirmation e-mails).
I have compiled an overview of the multiverse that has effectively been created with the advent of the Abrams movies and Discovery: The Continuities of Star Trek. The article addresses the supposed official policy as well as the caveats at EAS.
New Poll question: Did Alex Kurtzman keep his promise to "sync Discovery with canon"?
Here is a write-up about the time travel phenomena related to the Red Angel: Time Travel in Star Trek: Discovery.